---
A Brief History of Meats Plus, Inc.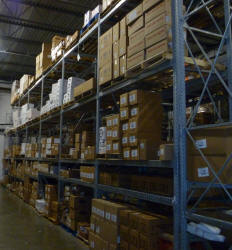 In 1970, Don Earhart and Burt MacConnell formed a company called EarMac. They began distributing fresh and smoked meat products to meat markets and grocery stores around Decatur, Illinois. They had pooled their fortunes together ($125 each) to get up and running with one refrigerated pick-up truck and their sales books. Everything was pre-sold, and delivered on a COD only basis. They had no inventory, no office, and no warehouse. They were successful nonetheless, and eventually were able to move into a 2500 sq ft building. As the business grew, they also added office and warehouse staff, drivers and sales people.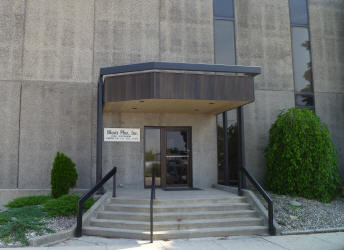 In 1988, Lloyd Alleman purchased EarMac and renamed the business Meats Plus. The new name was to be a reflection of the variety of products offered beyond fresh and processed meats. In 1995, a new 10,000 sq ft building was built in Arcola, Illinois to house the growing meat and deli distributor. Then, in 1998, Meats Plus acquired LoPoCo, a local competitor with a 130 year history in the meat and poultry business. Meats Plus now operates out of the old LoPoCo facility, which lies just north of Champaign. Itís a renovated 22,000 sq ft warehouse and office facility in Loda, Illinois.

In January, 2007, long time employee Jeff Baumann, along with personal friend and businessman, Bob Nadarski from Champaign, purchased Meats Plus. The 2 of them, along with 30 other employees, continue the company's proud tradition of providing quality and service at competitive prices. They strive to deserve the confidence and trust that their customers have come to know them for. Every sale is followed through with professionalism and care, all the way to the customer's shelf.

The line of products offered by Meats Plus starts with fresh beef, pork, and chicken. There are also thousands of deli and bakery items, eggs and other dairy product, frozen foods and supplies for meat and deli departments. Multiple brands are available, some unique to Meats Plus, including the Amish Country Kitchen product line. The buyers and sales people are always attentive to their customer's needs, partnering with them to succeed in the marketplace.

When you call Meats Plus, you can expect our team to help YOUR business to succeed as well. We look forward to working together in the coming days ahead.