---
Amish Country Kitchens We are proud of our private label free-range young turkeys. The Amish have a tradition of raising turkeys the natural way – all vegetarian diet, free range and no antibiotics. The result is a fresh turkey like no other. It's all natural, just like Mother Nature intended. This year, serve the same turkey that the Amish have served for generations. All of our Amish Country Kitchens Fresh Turkeys are raised free-range on the great plans of Illinois in the Amish tradition. Great pride and care have been taken in the raising of these turkeys. Because all animals deserve to be treated with respect and care, our turkeys are raised and handled in a humane manner. By allowing our turkeys adequate space to roam, we have created a stress-free environment. Our Amish Country Kitchens Turkeys are fed an all-natural vegetarian diet and are never fed antibiotics or growth stimulants.

Amish Country Kitchens only uses young hens (3 to 4 months). Young turkeys are more tender and flavorful than older birds and hen turkeys finish out earlier than toms. Amish Country Kitchens turkeys are all-natural and are processed by the Amish and packed in individual boxes with a cooking bag and cooking instructions..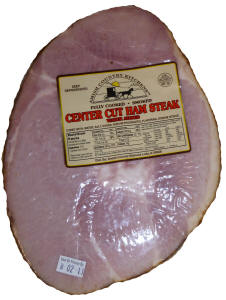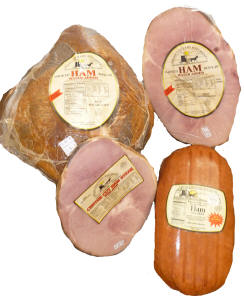 Every holiday meal deserves a centerpiece. This holiday season, serve the same ham that the Amish have served for generations. Amish Country Kitchens lean and tender hard wood smoked ham is a timeless favorite.

Fully-cooked and ready to eat, our Amish ham is delicious gently heated, served at room temperature or eaten cold on sandwiches. Perfectly tender with an unforgettable rich flavor, our ham is now also offered in a spiral cut for easy serving. Only the finest, hand-selected hams are chosen to be cured. Try it with our free honey glaze mix, included with every ham.